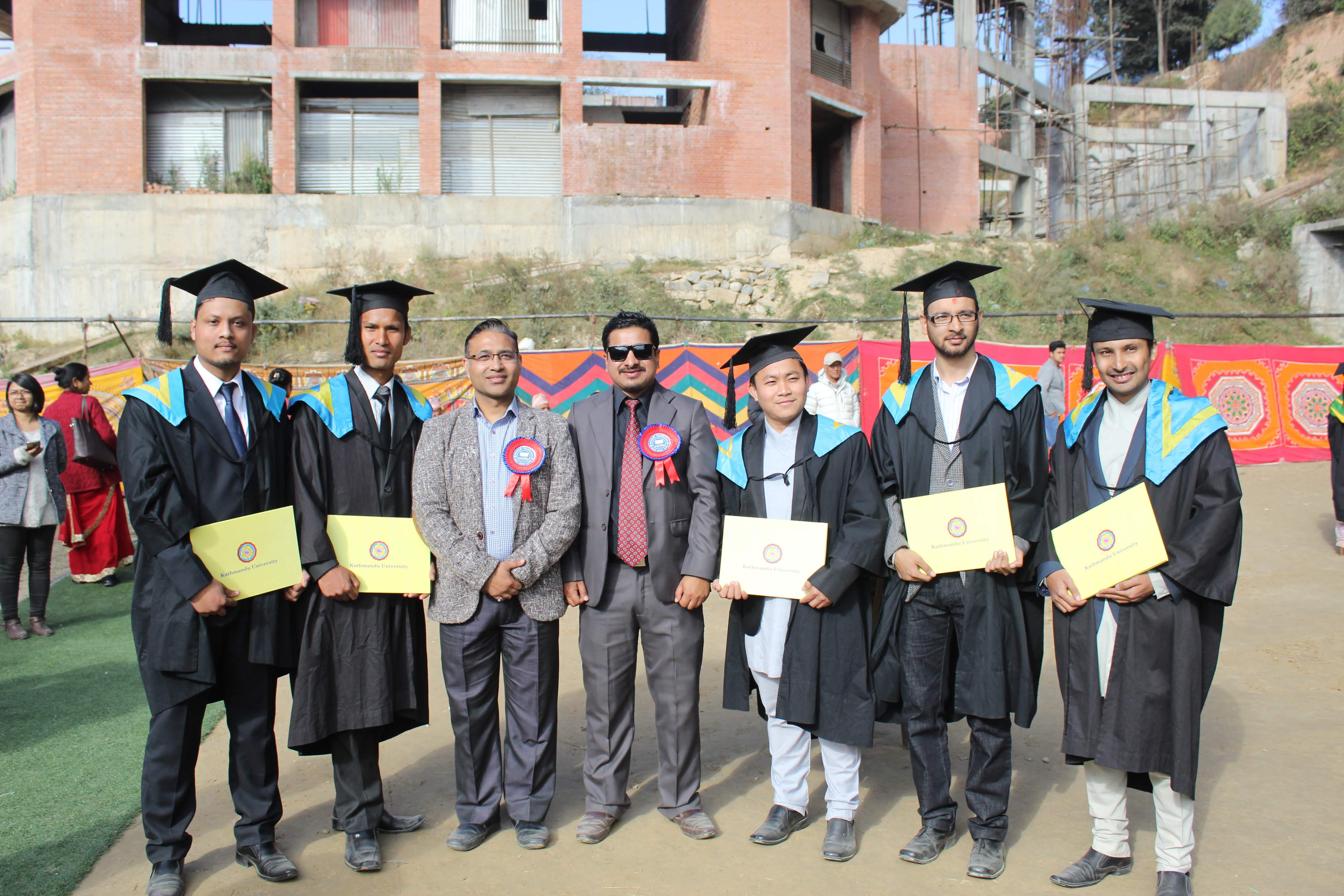 Four of the graduate students who were under the supervision of DLR lab, Kamal Thapa, Rabin Shrestha, Shaksham Baral, and Saugat Acharya, have successfully defended their master's thesis and graduated. The thesis defense was held on Nov 18 for Kamal Bahadur Thapa and Rabin Shrestha, and Nov 19 for Shaksham Baral and Saugat Acharya.
Among the students, Shaksham Baral completed his thesis titled, 'Prediction of Student Retention and Dropout in Higher Education Using Classification Techniques of Machine Learning', under the supervision of Mr. Manoj Shakya, one of the lead researchers of DLR Lab. On the other hand, Kamal Bahadur Thapa completed his thesis titled, ' Students' Performance Prediction in Online Learning Based on Feature Selection Methods', Rabin Shrestha completed his thesis titled, 'Comparative Analysis of Different Learning Style Models To Develop Adaptive System', and Saugat Acharya completed his thesis titled, 'Identifying Outliers in Educational Data', all under the supervision of Mr. Sushil Shrestha, another lead researcher of the DLR Lab.
These successful defenses reflect the hard work put together by the students as well as the capability of the supervisors. And going forward with this momentum, the DLR Lab may see the successful defenses of many students in the future.